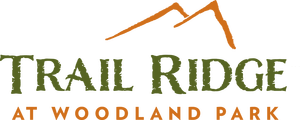 Relaxed Lifestyle with a Rugged Point of View
Trail Ridge at Woodland Park
Welcomes You!
Apartment Homes Above the Clouds.
Get discovered when the stars come out above our SKY AMPHITHEATER, where fresh air, relaxed living and easy access to hiking the American Discovery Trail are set to the rhythm of spectacular Pikes Peak. When it's time for the life above the clouds, discover Trail Ridge.
Features & Amenities
The natural beauty and healthy lifestyle of high-altitude living are all around you in the historic resort town of Woodland Park, just 18 miles west of Colorado Springs.
Mission Statement
Our mission is to be recognized as a mountainside community offering a relaxed lifestyle with a rugged point of view. Kick back and enjoy the breathtaking views and experience our unique "Yes I Can" service approach, the cornerstone of the entire staff at Trail Ridge at Woodland Park.
Trail Ridge at Woodland Park is a rather unique place to live as its quality is on par with high-end apartments/condos you would find in the Denver Metropolitan are. My wife and I enjoyed the last three years living here before heading to the Mid-West.

-T.B.
Great place to live! Highly recommend! Such a beautiful property with great mountain views!

-A.O.
We love our apartment at Trail Ridge! There is an awesome fitness room, coffee and hot cocoa area and a year-round hot tub! We love the social events, especially when they have the entertainment at the amphitheater.

-T.J.
We have lived here for over a year now and love it. The property is very well taken care of and the grounds maintained. The apartment has beautiful finishes and the amenities are awesome. The entire staff are always extremely helpful and responsive.

-D.Z.